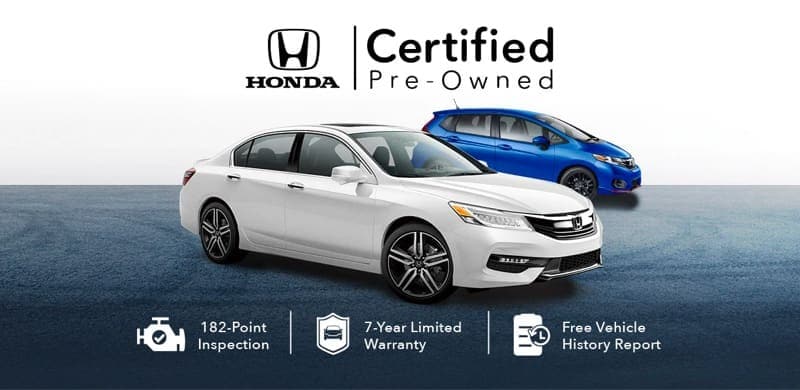 Certified Pre-Owned
Nothing compares to the quality of a Honda. No other program comes close.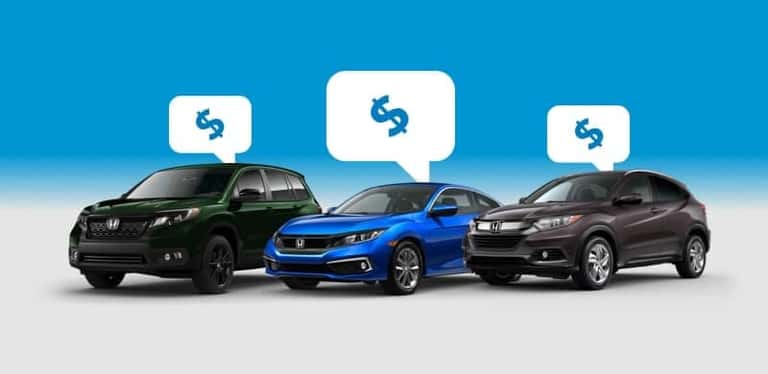 Apply For Financing
We'll work with you to get the car of your dreams, apply for financing now!
Kendall Honda Reviews
Elected to have a lube, oil, and filter change along with several other maintenance items. Kendall did exactly what I asked of them with very good results. The car was checked in and serviced faster than expected. My expectations are always exceeded!
I purchased a 2023 Honda CRV and have nothing but good things to saw about my experience with the Honda Staff.
fast and courtesy service. Pleasant waiting room and even a cafateria if you have to wait
I was very pleased with the professionalism and expertise exhibited by the staff at Kendall Honda? especially Lee and Joe. Both made the buying experience enjoyable and pleasant.
The customer service representative was helpful and efficient. Work was done well and on time.
David Sanchez provided excellent service explaining what was needed on my car and helped me plan the best way to address the various items. He is a key reason I choose to have my cars serviced at Kendall. The work was done on schedule.
I moved to Eugene OR four years ago and have taken my Honda Element there for all routine services. I have always been very satisfied with the work they have done on my car. They have always been very efficient, polite, and always answer all of my questions!
Diagnostic of transmission issue. The service agent, Ian, was extremely friendly and explained the situation and cost clearly. The amount quoted is what was charged. Excellent customer service.
I went into Kendall Honda to buy an VW Alltrack. Derek Ruiz at Kendall Ford in Bend was extremely helpful and instrumental in helping me find what i wanted and provided me with information regarding the details of my vehicle. The salesman Ryan Thill was most helpful and accomodating in showing me the vehicle and a pleasure to work with. Daniel Cagle was outstanding in helping me get what I thought was an incredible deal. He was respectful and polite and went out of his way to answer any questions or concerns I might have. This was a first rate experience in buying a vehicle. And to top it off Jake Rand in finance was incredible and efficient and took great care in explaining everything to my satisfaction. Overall I had an incredible experience which has not always been the case when purchasing a vehicle. Absolutely a first rate experience at Kendall Honda.
Best dealership I have ever used for new car purchase and service.
Very comfortable and efficient buying experience. Our salesman was thoughtful and knowledgeable and showed us what we were looking for, with a congenial manner. We have been very impressed with the whole experience at Kendall.
Kendall Honda quickly diagnosed the situation. They were courteous and helpful throughout.
My car?s battery light kept coming on randomly, so I knew there was an issue. The first time it ended up being the alternator. They did everything they could to get me the best deal they could, and also gave me a vehicle to drive while I was out of one. Upon Picking my vehicle up the check battery lights were still having issues ever so often. So I thought it was a dead battery maybe. I went to pick up a new battery, and was told it wasn?t that. So I ended up having to leave my vehicle so they could diagnose the issue. My vehicle was being a pain, and didn?t want to act up right away so it ended up taking almost two weeks before they were able to track down that it was a battery cable. I was grateful for the finding, and for the service, and also the loaner. I have always trusted their work here.
Great service from Alycia and Daniel as well as from the finance dept.
As usual, we got great service. Polite staff, nice facilities, and all work well done! Thanks!
Easy process. No BS. Great salesman and finance guy. Definitely buy from them again
My wrench light had just come on my dash so we decided to get the Honda CRV into to Kendall despite being Saturday and knowing we?d probably have a long wait time . Miracle of all miracles, we drove in, went inside and got waited on and immediately got our Honda in for servicing. They checked all the regular maintenance items, fixed a chronic leaking tire and rotated the tires as well, and were done pretty quickly in my book. Everyone answered our questions , paid our bill and left to go get our free car wash. Friendly staffing and very professional. We are extremely satisfied with our service needed by our Honda CRV. Thank you great staff at Kendall Honda,
Taking my Acura to have it serviced was awesome. No wait and it only took an hour. They even rotated my tires.
Very pleased with my purchase at Kendall Acura!!! The saleswomen was wonderful!! No pressure, very kind, helpful and patient!! And of corse My car is amazing to drive!!?
Service was quick and thorough. They reviewed all the areas they checked and answered all my questions clearly.
Being a customer for many years,I continue to be satisfied having my two cars serviced by Kendall Honda.By the way,both of our cars were purchased from Kendall Honda.
It was wonderful and I wouldn't change a thing! Good job, Shayla Spoerl, and Robert Baker!!!!
Great service, employees went for transmission oil change, they found a nail on one of the tires, asked me to come back and fixed free of charge, also free car wash.
Another excellent service experience with David Sanchez at Kendall Acura. He is thorough and courteous. All was as promised and quick turnaround time too.
The staff, from reserving a time, check-in, to checking-out. were like a clock-work accuracy. I knew what they would be doing, and the cost. It was ready to roll in a swift time frame. AND, one mechanic spotted my need to replace windshield wipers (YES, I knew I should), and I authorized that. I paid for all of it as they replaced the wipers. I trust this dealership with the best CRV I have ever owned (I am getting 35 MPG on the highway!!!
Recent Activities
Kendall Honda is always generating new exciting content for our followers. We create walkaround videos, along with how to, and feature videos on new and used Honda models. You'll also find out more about our staff and events hosted by Kendall or our store for our local Eugene community.

Welcome to Our Honda Dealership in Eugene, OR
For all things Honda, look no further than our Honda dealership in Eugene, OR! We proudly serve Eugene and the beautiful Willamette Valley with new Hondas, new Honda trucks, and new Honda SUVs. We are a family-owned and operated business that believes in providing the best new and used Honda cars, trucks, and SUVs in the Pacific Northwest, quality automotive repair, and unrivaled customer service that you can't find anywhere else than our Honda dealer. Our neighbors and customers are our family, and we'd love to welcome you home to Kendall Honda. Stop by our dealership and experience the Kendall difference today! We are conveniently located at 846 Goodpasture Island Rd. Eugene, OR 97401, just a short drive away from the communities of Springfield, Junction City, and Cottage Grove. Our knowledgeable and friendly team of professionals will be here to assist you throughout your vehicle-purchasing process and beyond.
We'd love to get you behind the wheel of new Honda cars and take you for a test drive. You'll love the contoured and undeniably glamorous style of the new Honda Accord, the classic good look of the new Honda Civic, and the versatility of the all-wheel-drive new Honda CR-V. These head-turning models by Honda are well-equipped stunners built for safety and longevity. Find your perfect Honda vehicle today by browsing our large new Honda cars at your local Honda dealership and our extensive inventory of Eugene used cars for sale. Can't find what you're looking for? Give us a call, contact us online or visit us in person and we'll be happy to help. You can also fill out the CarFinder form and sit back and relax while we browse for you.
Test Drive Any of Our Eugene Used Cars
In addition to our new Honda cars, our Eugene Honda dealer also offers an extensive selection of Eugene used cars for sale as well as Eugene used SUVs and Eugene used third-row SUVs. We offer a variety of Honda used cars and a variety of makes and models from other auto manufacturers. With such a well-rounded inventory, there is sure to be something you will love here at your local used car dealership in Eugene, OR selling Eugene used trucks. Browse our used car sales inventory and when you find something you love, take it for a test drive. We also have a selection of certified pre-owned Honda cars within our inventory of pre-owned cars for sale. To ensure our certified used cars for sale are top quality, each has gone through several tests and multiple-point inspections. Shop our used car inventory, then call or contact us online if you have any questions about our Eugene used cars.
With Kendall Auto Protection, you never have to worry about buying a used car for sale in Eugene, OR from our used car dealership. Our used car program at our Honda dealer ensures every qualifying used vehicle sold at our used car dealership comes with not only a thorough inspection from top to bottom but also a complimentary extended service powertrain contract to ensure if anything comes up down the road, we'll get it taken care of. Also included at our Honda dealership are two complimentary oil changes, roadside assistance, and a 3-day money-back guarantee in case you change your mind!
Get Quality Honda Service Performed
We want to be there for the lifetime of your vehicle and help you take excellent care of your investment. Don't risk getting shoddy service somewhere else, come see us at our Honda Service Center for all your regular maintenance and car repair needs. You can book an appointment online or over the phone at our Honda service department and one of our certified Honda technicians at our Honda dealer will take special care of your vehicle and get you back on the road and back to your life as fast as possible.
Our Honda Parts Are OEM
Whether you drive a sporty new Honda Civic Type R or a new Honda Odyssey, you can purchase Genuine Honda parts and Honda accessories in our excellent Honda Parts Center. Let us order the car parts you need for your Honda if we don't have what you need. If we don't have it then we'll find who does. We also offer aftermarket parts and accessories for your car, truck, or SUV!
We Offer Honda Finance Options
Our Honda finance department at Eugene Honda is ready and here for you to let us know which new Honda for sale you'd like to purchase and we'll either locate the best Eugene car loan for your purchase or coach you toward the financing you need. Come by our Honda finance department or fill out our online car loan application to get into your Honda today! If a car loan isn't your speed, our Honda finance department also offers Honda lease specials specifically for the Eugene area.
If you can't make it to our Honda dealership near Springfield, we can come to you! Our Kendall home delivery program is made so all you have to do is tell us which new Honda or used car for sale in Eugene, OR you'd like to purchase, custom order your new Honda if you want, and we'll bring it out to you. We'll appraise your trade-in value in your driveway and test drive your new Honda completely from home. After signing the papers, it's yours! Also, don't forget about how you can sell your car online!
Kendall Honda is honored to call Eugene, OR home and grateful to our neighbors that we are so fortunate to serve daily. If the home is where the heart is, then our heart is at Kendall and the key to it is customers like you. Thank you for visiting and we hope to see you soon!
*100-mile free home delivery applies to driven miles
Get Directions
We are located at: 846 Goodpasture Island Road Eugene, OR 97401