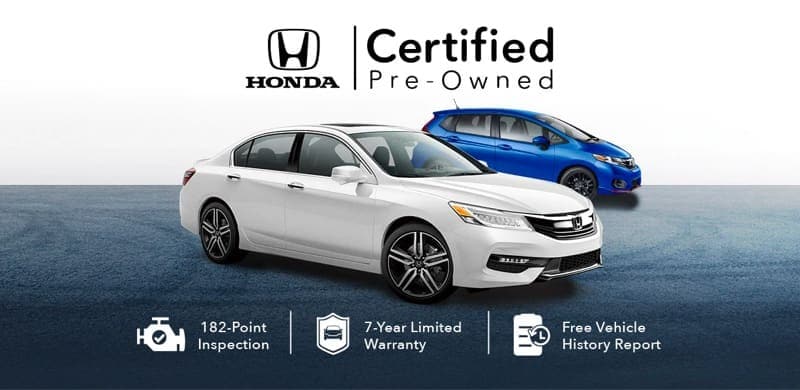 Certified Pre-Owned
Nothing compares to the quality of a Honda. No other program comes close.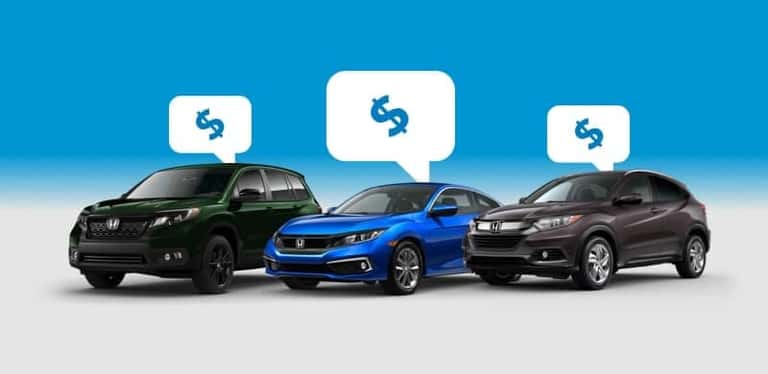 Apply For Financing
We'll work with you to get the car of your dreams, apply for financing now!
Kendall Honda Reviews
I went into Kendall Honda to buy an VW Alltrack. Derek Ruiz at Kendall Ford in Bend was extremely helpful and instrumental in helping me find what i wanted and provided me with information regarding the details of my vehicle. The salesman Ryan Thill was most helpful and accomodating in showing me the vehicle and a pleasure to work with. Daniel Cagle was outstanding in helping me get what I thought was an incredible deal. He was respectful and polite and went out of his way to answer any questions or concerns I might have. This was a first rate experience in buying a vehicle. And to top it off Jake Rand in finance was incredible and efficient and took great care in explaining everything to my satisfaction. Overall I had an incredible experience which has not always been the case when purchasing a vehicle. Absolutely a first rate experience at Kendall Honda.
Sasha is an excellent salesman. On a scale of ten, I give him a fifteen. He was polite, helpful, friendly, and easy to work with.
Very friendly sales staff!! Great to work with!! Highly recommend for a quick and easy transaction.
had a very good experience with madison lane she stay in contact with me via email and ended up suggesting the perfect car for my needs. she and btycen hill got me into my new car and i am very pleased. thank you both for all your help.
I bought my 2022 CR-V on January 14th and was VERY pleased with the service!! I actually talked with 3 salesmen: Dorman, the first person I saw and spoke with (he's AWESOME) the first time I went to Kendall. We talked like we had known each other for years, there was no pressure or car salesman 'jargon', just one on one conversation about what I wanted and was looking for. Bricen, who I talked to on the phone when Dorman wasn't there, he let me know the vehicle I was looking for had arrived. And Alice, who was available when I went in a second time to put a deposit down on the vehicle I wanted. All 3 were fabulous and great to work with! After I purchased my car Alice walked me through all the features and helped me make some decisions that would be best for me. I can't give their sales staff enough praise, I would definitely recommend going to Kendall Honda for your next vehicle!
Kendal Honda was very professional when I came in and purchased my 2022 Honda Civic hatchback. They made me feel welcome, and most importantly they didn't take it vantage of the fact that I was a first time new car purchase sir like most other dealerships would have done and I respect and honor that very much. And I give thanks to the car sells man Doorman who help me find the car and who helped make the deal with me. Thank you Kendal Honda, you rock!
Worked with Joe Gunderson to trade in my CR-V for a 2022 Civic. It was my second time working with him in a few months and each time he was proactive, patient, and knowledgeable. Great experience.
I bought a 2022 HR-V on the 24th. Thank you Tommy Linn for being my salesman! I appreciated your kindness, honesty & patience.. That means alot. Also thank you to Chris for filling in when you were out sick. Chris helped me with the interior lights & radio questions I had. Again so patient & nice. Also kudos to Jordan in finance for explaining everything to me & printing me copies for my file. You 3 young men all deserve 5 stars! Believe me kindness & honesty go along ways.
Thank you Kris Evans for making our recent Honda CRV purchase fast and easy. He answered all our questions and concerns and was attentive and kind. Eduardo and Maria
Thank you, Kris Evans and the entire Kendall Honda staff for an outstanding new 2021 Honda Passport Elite vehicle purchase experience!
Thank you, Kris Evans, for making my new car purchase easy and pleasant. I'm grateful to have found someone with integrity to do my business with. Judy
I bought a 2021 Honda CRV hybrid at Kendall Honda. Ian Jarvis was the sales associate helping me and he was awesome. He was very helpful, informative, honest, and not pushy at all. I hate car salespeople, but Ian was great. I highly recommend Ian! He made my whole experience easy and stress-free.
Treated me very well today as I was having a bad day. Service was wonderful. I woke up this morning thinking everything is good then hit a wall in my busy life, curled up in a ball as tears ran down my eyes. I was treated very good when needed some positive humanity. Thank you Thank you all tears gone for now.
Leo Navarro spent hours with me looking at various vehicles at both of Honda's locations, he listened to my criteria, likes and dislikes in the cars we looked at, and eventually was able to find the perfect car for me. The business manager and the finance person made the finishing paperwork go accurately and quickly. Mr. Navarro then spent time that day and the next when I stopped back in, to go over all the neat features to be customized for my use, showing me how to user the newer features. I wound up leasing, rather than buying, a 2018 Honda HR-V and am very happy with it.
We came to Eugene from the South Coast with multiple makes/models in mind and a long list of what we needed and wanted in a new vehicle. Kassie was personable, patient and prompt to answer our many questions throughout the process. She is a true customer service star!
We are visiting Oregon from Illinois and stay in Florence, Oregon for the summer. Shortly after we arrived last week, we had car trouble! As we always have our summer service done by Kendall, we called. What nice people we talked to, and they got us in and fixed the problem quickly and efficiently! Kendall is the best!
Like a lot of women car buyers who know the stats that reveal women pay more for new cars than men do, I walked into the dealership with a fair amount of dread and anxiety. Liz immediately put me at ease with her friendliness, low-key yet knowledgeable manner, and attentiveness to what I was looking for in a car. Basically she hit the exact right tone with me as an interested but skittish buyer. Her follow-up was likewise completely spot-on as she checked in without being too pushy or intrusive. This made me want to work with her and also was in stark contrast to a competitor at another dealership who had a car I was interested in as well but whose approach made me not want to return. When it came time to negotiate, I originally planned to do so over email, but Liz made the whole process feel so unthreatening and straightforward that I sat down with her and worked out the deal with barely a shred of nervousness. She inspired trust from our first meeting and I continued to feel that sense of trust throughout the deal. I came away with a very positive feeling about the whole experience, something I really did not expect when I set out to buy a new car. I'll say too that the whole dealership has a nice feel to it, from the friendly and welcoming sales associates to the clean and aesthetically appealing layout of the showroom. And I love my Honda Fit. It's a brilliantly designed car.
Rob was very friendly, courteous,professional and prompt! I appreciate his great customer service! He didn't press when I didn't want to have the dealer do some of the 30k service options. I just wanted an oil change and her got that.
I just moved to Eugene, and had to schedule my Honda Accord for its mileage maintenance check (October 13). As this was my first experience utilizing Kendall, I was nervous. However, your curbside service, by James Thomas, was top-drawer and impressive. What made it so nice, is, he did not know this was my first exposure to Kendall. He treated me with excellent customer service, explaining and attending to the service needs of my vehicle. While waiting in the lounge, he came back to find me, and explained what was going on, and also, what needed to be repaired. What pleased me most, is the associate (James) that "checked my vehicle in", also, "checked my vehicle out" when the service was complete. This is key to me, as he did not need to review my file, and left me feeling confident that everything was handled appropriately. Your scheduling staff are also very efficient and friendly. I definitely had a good experience with Kendall. When I need a new car, which will be soon, I will shop here first. Thank you, Satisfied Honda Customer, Darlene Stiles.
As a traveler passing thru... if the car isn't working, you are screwed! Luckily, after hearing sounds that created fears that the repairs would hang us up overnight and costly, we were able to find Kendall Honda on our smart phone. We explained to Destini Una we were out of state and did not want to be stranded and needed to have our vehicle working. She was able to have Bryce from the service dept. go with us on a test drive. After it was determined a big "hex-key" was imbeded in our tire, thus causing the noise, we were informed that they fix flat tires free of charge! Wow! James Thomas also came out to comfort us and we were soon on the road again shortly. We wish to thank all at Kendall for really coming thru when we needed it. You guys were awesome! Thanks! Much appreciated~
I rated my experience at Kendall Honda excellent because of the exceptional service that Mindy provided me while the service department worked on my car. She treated me respectfully, kept me informed, and made me feel she truly was working on my behalf to have a safe running car. The problem with the car was a faulty fuel injector that was confirmed after a week of diagnosis. I appreciate the dealership/management integrity of honoring the warranty that I had that covered the replacement. Thank you all very much!
Thank you to Sharon Yost, sales/leasing consultant at Kendall Honda, for making our experience buying a new car so easy. We explained what we wanted, and walked out three hours later with exactly that. Sharon was friendly, easy going, and patient, and always gave us plenty of time and space to make decisions. From the first phone call to the last finishing touches programing the bluetooth settings on our phones, Sharon was a caring professional. I highly recommend you ask to work with Sharon!
Jayson greeted us in a friendly and professional manner. Worked with us to achieve our needs and explained the features of the used vehicle we chose. In order to arrive at a price we could afford we also worked with Jerimiah, the sales manager. He also was friendly and professional. The whole of this experience was made great for us because of these two gentlemen. Both are outstanding professionals and we commend them!
We were out Christmas shopping and planned on just stopping by to check out the new CRVs and ended up buying a new car that day
I got into a car and we made a deal within hours! Very happy about my new car! Was a pleasant experience and there was no pressure from the dealership. Very thorough and positive experience.
Recent Activities
Kendall Honda is always generating new exciting content for our followers. We create walkaround videos, along with how to, and feature videos on new and used Honda models. You'll also find out more about our staff and events hosted by Kendall or our store for our local Eugene community.

Welcome to Our Honda Dealership in Eugene, OR
For all things Honda, look no further than our Honda dealership in Eugene, OR! We proudly serve Eugene and the beautiful Willamette Valley with new Hondas, new Honda trucks, and new Honda SUVs. We are a family-owned and operated business that believes in providing the best new and used Honda cars, trucks, and SUVs in the Pacific Northwest, quality automotive repair, and unrivaled customer service that you can't find anywhere else than our Honda dealer. Our neighbors and customers are our family, and we'd love to welcome you home to Kendall Honda. Stop by our dealership and experience the Kendall difference today! We are conveniently located at 846 Goodpasture Island Rd. Eugene, OR 97401, just a short drive away from the communities of Springfield, Junction City, and Cottage Grove. Our knowledgeable and friendly team of professionals will be here to assist you throughout your vehicle-purchasing process and beyond.
We'd love to get you behind the wheel of new Honda cars and take you for a test drive. You'll love the contoured and undeniably glamorous style of the new Honda Accord, the classic good look of the new Honda Civic, and the versatility of the all-wheel-drive new Honda CR-V. These head-turning models by Honda are well-equipped stunners built for safety and longevity. Find your perfect Honda vehicle today by browsing our large new Honda cars at your local Honda dealership and our extensive inventory of Eugene used cars for sale. Can't find what you're looking for? Give us a call, contact us online or visit us in person and we'll be happy to help. You can also fill out the CarFinder form and sit back and relax while we browse for you.
Test Drive Any of Our Eugene Used Cars
In addition to our new Honda cars, our Eugene Honda dealer also offers an extensive selection of Eugene used cars for sale as well as Eugene used SUVs and Eugene used third-row SUVs. We offer a variety of Honda used cars and a variety of makes and models from other auto manufacturers. With such a well-rounded inventory, there is sure to be something you will love here at your local used car dealership in Eugene, OR selling Eugene used trucks. Browse our used car sales inventory and when you find something you love, take it for a test drive. We also have a selection of certified pre-owned Honda cars within our inventory of pre-owned cars for sale. To ensure our certified used cars for sale are top quality, each has gone through several tests and multiple-point inspections. Shop our used car inventory, then call or contact us online if you have any questions about our Eugene used cars.
With Kendall Auto Protection, you never have to worry about buying a used car for sale in Eugene, OR from our used car dealership. Our used car program at our Honda dealer ensures every qualifying used vehicle sold at our used car dealership comes with not only a thorough inspection from top to bottom but also a complimentary extended service powertrain contract to ensure if anything comes up down the road, we'll get it taken care of. Also included at our Honda dealership are two complimentary oil changes, roadside assistance, and a 3-day money-back guarantee in case you change your mind!
Get Quality Honda Service Performed
We want to be there for the lifetime of your vehicle and help you take excellent care of your investment. Don't risk getting shoddy service somewhere else, come see us at our Honda Service Center for all your regular maintenance and car repair needs. You can book an appointment online or over the phone at our Honda service department and one of our certified Honda technicians at our Honda dealer will take special care of your vehicle and get you back on the road and back to your life as fast as possible.
Our Honda Parts Are OEM
Whether you drive a sporty new Honda Civic Type R or a new Honda Odyssey, you can purchase Genuine Honda parts and Honda accessories in our excellent Honda Parts Center. Let us order the car parts you need for your Honda if we don't have what you need. If we don't have it then we'll find who does. We also offer aftermarket parts and accessories for your car, truck, or SUV!
We Offer Honda Finance Options
Our Honda finance department at Eugene Honda is ready and here for you to let us know which new Honda for sale you'd like to purchase and we'll either locate the best Eugene car loan for your purchase or coach you toward the financing you need. Come by our Honda finance department or fill out our online car loan application to get into your Honda today! If a car loan isn't your speed, our Honda finance department also offers Honda lease specials specifically for the Eugene area.
If you can't make it to our Honda dealership near Springfield, we can come to you! Our Kendall home delivery program is made so all you have to do is tell us which new Honda or used car for sale in Eugene, OR you'd like to purchase, custom order your new Honda if you want, and we'll bring it out to you. We'll appraise your trade-in value in your driveway and test drive your new Honda completely from home. After signing the papers, it's yours! Also, don't forget about how you can sell your car online!
Kendall Honda is honored to call Eugene, OR home and grateful to our neighbors that we are so fortunate to serve daily. If the home is where the heart is, then our heart is at Kendall and the key to it is customers like you. Thank you for visiting and we hope to see you soon!
*100-mile free home delivery applies to driven miles
Get Directions
We are located at: 846 Goodpasture Island Road Eugene, OR 97401